Roger A. Flake DDS
---
Family & Cosmetic Dentistry
To My Many Wonderful Patients and Friends,


First, let me start by saying it has truly been an honor to provide care to you and your families for the past 27 years. It is with very mixed emotions that I announce my retirement. After 37 years of practicing dentistry, I am handing over the reins to the very capable and caring, Dr. Paul Krzeszowski.
It has been my top priority to find someone that I felt would treat you with compassion as well as provide the top quality care you deserve and have come to expect from me and our team. I believe I have found this in Dr. Paul Krzeszowski. Dr. Krzeszowski is a caring and highly experienced dentist. He received his dental degree from the University of Washington graduating ranked 1st in his class, receiving multiple awards for clinical excellence, and was accepted into a residency at Harvard School of Dental Medicine. While in Boston Dr. Krzeszowski worked at the Cambridge Health alliance and received honors for his academic work at Harvard. He had the honor of teaching at both Harvard's medical and dental schools and was a clinical instructor to Harvard's dental students. Since coming home to Washington, Dr. Krzeszowski has been practicing general and cosmetic dentistry for the past three years in Woodinville.
It is truly my heartfelt wish that you will trust Dr. Krzeszowski with your dental care just as you have trusted me. I have the utmost confidence in his excellent technical skills as well as his passion and dedication to the field of dentistry. Dr. Krzeszowski and his wife have two children and long ties to the area. He is excited to establish himself in Mill Creek and take over the care of all the patients in my practice. As difficult as my decision was to begin my retirement, it has been made easier knowing I am leaving you in very capable and compassionate hands.
My trusted staff will continue as part of your dedicated care team alongside Dr. Krzeszowski. I believe that we have some of the kindest dental professionals working in our office. The smiling faces you have always seen will still be here to greet you when you walk through our doors.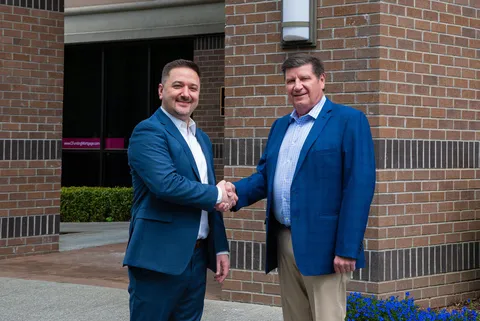 Thank you for the years of memories. I have had a wonderfully fulfilling career and I owe much of that to you, my patients. It has been my honor and privilege to serve you and share in your lives. Thank you once again for the years of friendship and loyalty you have given me. I am eternally grateful, and I will miss you all.
Sincerely,
Roger A. Flake DDS